The Mississauga Chiropractors Who Listen
Welcome To Streetsville Chiropractic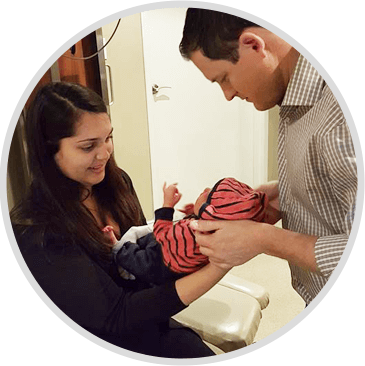 We are more excited than ever about vitalistic patient centered health care and the cutting edge wellness approach the Streetsville Chiropractic Clinic offers it's Mississauga patients. "Thanks for visiting our site. Our team looks forward to meeting you and learning how we can be of service."
Mississauga Chiropractors are most interested in the nervous system, the mastermind of the body. When there is interference (chemical, emotional or physical stress) to the nervous system, the body cannot function at its optimal state.
The chiropractic wellness model empowers patients to eat well, move well, and think well so that the body can function at its best, with or without symptoms. Simply put; true health is optimum physical, mental and social well-being and not merely the absence of disease or infirmity.
Chiropractic Care Can Change Your Life
Chiropractic is drug-free. Chiropractic is safe and natural. Chiropractic is backed by research. And chiropractors enjoy one of the highest levels of patient satisfaction in health care!
Look for a chiropractor in Mississauga who volunteers information. Look for a chiropractor in Mississauga that is conveniently located. And look for a chiropractor in Mississauga willing to field phone calls and answer questions.
Please contact our Mississauga chiropractic office, and let's arrange a time to explore your options.
Click Here to view our Office Tour!
Dr. Vince Sinclair, Dr. Morgan Sinclair & Dr. Casey Sinclair
Mississauga, Ontario Chiropractors | (905) 826-0900